Hello everybody! Another month has passed and April in Bangkok is not letting anybody down! Last month was an interesting one and let me thinking about a lot of personal things but this one didn't give me a chance to think at all!
Everything I did was going out to explore, trying my best to sleep enough and working a lot! No time for relaxing, thinking, cooking, cleaning, art or anything else! It was definitively a very busy month in all the sense of the word.
To give you some of insight about it I'll start by telling you a little bit about this month's biggest event and ceremony: Songkran.
Songkran: Thai New Year
If you're planning to visit Bangkok at this time, consider that though the main tourist season is winding down, make reservations well in advance – the whole country is on the move for Songkran.
Thailand's traditional new year (13-15 April) starts out as a respectful affair then degenerates into a water war. Morning visits to the temple involve colorful processions and water sprinkling ceremonies of sacred Buddha images.
Afterwards, Thais load up their water guns and head out to the streets for combat. Chiang Mai and Bangkok are the epicenters.
Songkran at iSanook
As usual, iSanook have us wearing some nice outfits for the occasion and this time we wore some colorful Songkran flower shirts.
They also supplied the guests with two big water tanks for the water fighting. The first days I didn't have time at all to go and join the water fighting but when I finally was able to get out we got a little fight with some of the guests just before leaving to Khao San Road.
Songkran at Wat Arun
Even if I wasn't able to assist to the fighting I made myself time to go and see the religious ceremonies at Wat Arun. There was a lot of things going on and I tried to follow some of the people's activities such as pouring water on the Buddha statues, being thrown water by a monk myself, putting some flowers and incense to a Buddha inside the temple.
Songkran is Thailand's most famous festival. An important event on the Buddhist calendar, this water festival marks the beginning of the traditional Thai New Year. The name Songkran comes from a Sanskrit word meaning 'passing' or 'approaching'.
They take some flowers from outside of the temples and put them in a bucket inside just as symbol of you giving an offering. Also doing the same with incense they have outside, just burning and putting them along others already burned.
Buddhists also visit temples throughout Songkran where water is poured on Buddha images and on the hands of Buddhist monks as a mark of respect.
I've taken a picture with monks in Ayutthaya and now here, every body knows perfectly a woman shouldn't touch a monk but I think its hilarious the distance they take from you when you ask them for a picture. I have a purpose from now on to get more pictures with monks to see how near I can get just for the sake of a nice photo without us looking like weird statues just hanging out in the middle of nowhere! Let's see how it goes, haha.
Floating and Railroad Market
Later in the month I went out to explore one of the nearby day trips tourists like to do around Bangkok and that's the Floating / Railroad Market combo. They're about two hours from Bangkok and we went with a tour that we booked directly from the hotel Agency that partners with iSanook hotel.
Railroad Market
Floating Market
I think for anybody around the world both of these markets are something very interesting and not a common thing. For me, of course is different but we have something similar to the floating market in Mexico. It's called Xochimilco and its actually a really pretty place to go so I didn't have a particular interest or expectation from this Market.
Even if touristic as well, at least people from Xochimilco know it's an experience that they sell, not precisely products. In Mexico we have the mariachis sailing and playing in their own trajinera (the name of the boats around the river). There's food vendors and some crafts as well. The walls are painted with beautiful murals and there's picture spots everywhere.
I don't want to compare but I must say it's a big difference and considering some people go to this type of market with the idea they're going to face a very interesting and local experience, it's not the best place in the world (at least for me).
If you're looking for an experience like that, local products, food and vendors, folklore of some kind or anything I might say this is not the place for you! Its a very tourist-oriented place where they sell nothing else but souvenirs and if you're thinking on buying this there's better places.
I wouldn't recommend to buy any souvenirs as you can actually get them any other place you visit and can probably get a better deal specially at MBK shopping mall or Chatuchak Market (which are commonly very interesting places to visit as well).
You can always barging and get good deals. Its not crazy more expensive but its certainly a place for tourists so you could get better deals out of the places mentioned before which are visited both by tourists and locals.
If you go to Floating Market tho, I highly recommend getting a coconut ice cream! I personally saw this on some pictures around Instagram and its a very touristic maybe basic thing to do (buy something like this for a picture) but boy I can tell you its soo damn good! We had to get 3 of them. Its around 50 baht which might be expensive for an ice cream if you buy a basic cone around the street but the special flavor and the stunning Instagram picture worth decoration its worth even more than that!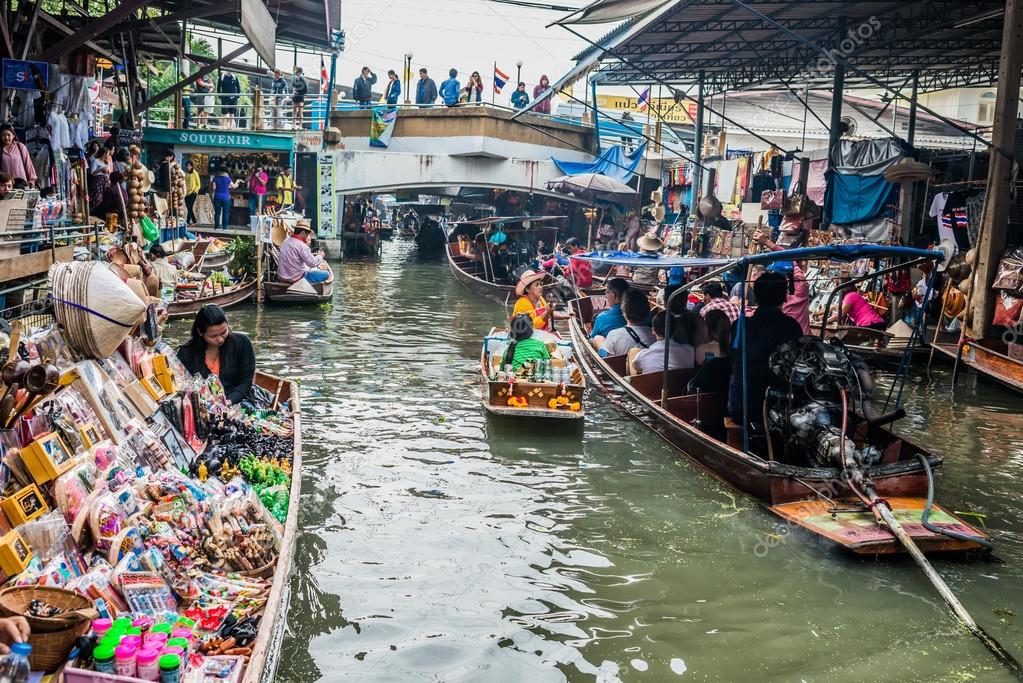 In general I would just say its a good experience to have and be able to say you visited this places. You could also take some nice pictures if you have the time and can avoid all the other tourists getting their own. If you come around this time and this applies for any place, you have to bear with the heat while you're exploring and if you come here just for the photos, the intense sun light might get in the way of that perfect shoot but its definitively worth a try if you have a slightly decent camera and a little skills.
Chula Isan Palang
This was a very much expected highlight from this month and this actually took place the first days of the month but as this is not just a one time happening but a work made all the way through the last months I wanted to dedicate a whole new post talking about it by its own and if you're interested you can read it out here.
The weather
This month we also started with the crazy hot and dry season! By the end of the month I started feeling the heaviness of the weather and tried my best to stay at iSanook hostel's lobby for my own well being and sake but the nights at my room without AC have been difficult tho I could still sleep I would wake up all sticky and gross.
Talking about the hostel, this month I had the opportunity to make some very good friends who started volunteering this month and apart from all the excitement from these big "events" that I share in the blog, there's been a lot of beautiful, fun and overall great experiences this month.
I must say as I mentioned in the beginning that I had to sacrifice a little bit my sleep, eating habits and overall well being (ok, not to that extreme, but I didn't put attention in my physical health that much) which translates on trying a lot of street foods and having a little bit of fun so its not that bad after all.
Ok so for this month its being a lot happening. Thank you so much for staying around, I hope you've enjoyed as much as me and you're looking forward for next adventures. If you'd like to see more about me you can follow my instagram cecyesparzadiaz and never miss a post!
If you like this don't forget to share or pin for later!
Thanks for reading and see you next time! ♡
For more content, follow these & more projects, check out my social media:
Personal YouTube | Instagram | Pinterest | Facebook
Travel YouTube | Instagram | Pinterest | Facebook
Art YouTube | Instagram | Pinterest | Facebook
This post may contain affiliate links which means I may receive a commission should you choose to sign up for a program or make a purchase using my links. It's ok, I will only recommend products that I have personally used or care for – I love all of these products, and you will too! Learn more on my Private Policy page.