Hello everyone! If you're reading this you've probably already read my post about my first month in Bangkok (if not you can read it here). I thank you for sticking with me in this adventure and first of all I want to say that when I uploaded First Month in Bangkok, I already had a lot of things to say about February.
I'll give you a little bit of insight this time about how it is around tourism wise so that you can make a plan to come later on in the month of February.
Still in the high season, Thailand is sun and fun for anyone snowed out. Things to do if you're in Thailand around this time:
Makha Bucha
One of three holy days marking significant moments of Buddha's life, Mackha Bucha commemorates the day when 1250 arahants (Buddhists who had achieved enlightment) assembled to visit Buddha and receives the principles of Buddhism; the festival falls on the full moon of the third lunar month. It is a public holiday.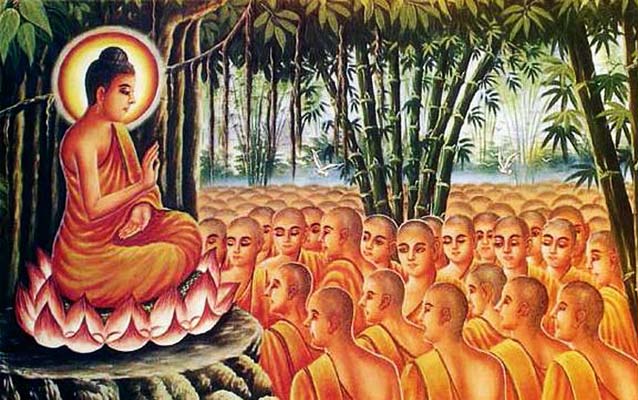 "Is the second most important Buddhist festival, celebrated on the full moon day of the third lunar month in Cambodia, Laos, Thailand, Sri Lanka and on the full moon day of Tabaung in Myanmar." -Always handy Wikipedia.
Another beautiful Thai festival that happens around this month takes place in Chiang Mai, who displays its floral beauty during a three-day period. The festival highlights is the flower-decorated floats that parade through town.The Actual Date: Tuesday, February 19 Best Place for Sighting: In Bangkok, the Golden Mountain and Wat Benjamabopit (the Marble Temple) are great sites to observe a procession.
I didn't got to see it because of labor reasons but I will surely be looking forward to it next year so if you'd like to see the celebration in detail from my experience stay tuned for a much long term adventure!
If you're interested tho and you get to see it before me here's a blog post that I find regarding this event tourism wise.
Flower Festival
Another beautiful Thai festival that happens around this month takes place in Chiang Mai, who displays its floral beauty during a three-day period. The festival highlights is the flower-decorated floats that parade through town.
"Chiang Mai, Thailand, known as the "rose of the north" hosts this three-day festival in February, at the end of the cool season. On the first weekend of February, the festival begins. Displays of yellow and white chrysanthemums, and the Damask Rose, a variety found only in Chiang Mai abound. The focus of this Chiang Mai festival is at the public garden of Suan Buak Haad at the southwest corner of the moat. The road next to the moat all around the park is closed to traffic, and vendors of plants, flowers, orchids and garden decorations set up their stalls there." – Wikipedia The Actual Date: February 2, 2019
In case you're planing a trip to Thailand next year and you're interested, Chiang Mai Flower Festival 2020 will begin on Friday, February 7 and end on Sunday, February 9.
Chinese New Year
Now onto my own personal experience this month, I started with the already well known Chinese New Year which, for some people, might be boring (I would say mainly for Thai or Asian people who are already familiar with the celebration and don't actually follow Chinese's beliefs) the truth is that since I planned my packing for Thailand, I included my own Chinese dress for this very event and I was very excited about it.
Chinese New Year is the Chinese festival that celebrates the beginning of a new year on the traditional Chinese calendar. The festival is usually referred to as the Spring Festival in mainland China, and is one of several Lunar New Years in Asia.
Generally this celebration is dated between the last days of January and the first dates of February, this year's date was on this month.
The Actual Date: February 5, 2019
Highlights and detail info of the event are as follow, this will be very useful for you as I arrived to Thailand with very little information about it and when it came the time for the event I was very confused about which was the actual time for the New Year. Sure we have different celebrations in malls, streets, China Town but really when was the main event? The 4th? The 5th? At midnight? Which midnight?? I was so confused… So here you go:
Spring Festival Eve: The New Year is also known as the Spring festival and therefore the Chinese New Year Eve in Bangkok is commonly referred to as the Spring Festival Eve. Exciting events and parades take place during the day and the evening, and everyone is in a merry mood, looking forward to the New Year.
Date: February 4th, 2019
Chinese New Year: Also known as the Spring Festival, the day sees a lot of performances and activity throughout Chinatown. The Chinese New Year in Bangkok, Thailand in 2019 will be on the 5th of February. There are drummers and lion dancers on the streets. Be a part of the street party in Bangkok for the Chinese New Year as the long dragon makes its way to the temples in Bangkok. Various performances take place throughout the day including acrobat dancers and dragon parades.
Date: February 5th, 2019
New Year's Day: This is the first day of the new lunar year. It marks the end of the 3 days celebrations of the Chinese New Year. Chinatown is beautifully lit up and music and dance events take place on this day. Other than this area of Bangkok, other Chinese settlements like restaurants and shops, celebrate by giving huge discounts to the people. Date: February 6th, 2019
Reference for more details here.
I personally experienced the New Year through iSanook's festive uniforms and spirit first and then through the whole city's decor in the streets to end up with China's Embassy Opening Ceremony and the actual event at China Town.
At the hotel we used the Chinese attire for about two to three weeks and it was so fun at the beginning but a little bit tedious at the end (cuz' this beautiful dresses and embroidery can not be washed in washing machine but by hand and we had to wash them every day, not fun!)
At China's Embassy, they advertised an Opening Ceremony to which Micaela and I attended with not much anticipation. We where actually planning on cooking at home and chill but I was reminded about the event through facebook and decided to dress up for the occasion and go.
At China Town I didn't actually had anybody to go with because Micaela was out of town in Cambodia for visa purposes but took my time either way to put on a full makeup glam "Chinese-like" look and went out for it.
Already at China Town I saw the whole street closed for the celebration and actually wonder how its gonna be without all the decor and people because I haven't been there in a usual time of the year (but I'm going soon!)
All over you could spot different type of food, musicians, dancers, lights, characters and of course a lot of people! But not enough to not enjoy the moment and the surroundings.
I also met a few different people there who asked me for pictures (because of the makeup and attire, I suppose) and ended up with actually really great pictures for myself! Such as this one:
If you would like to see a little bit how was the actual atmosphere of the place I would suggest you to go and check on my Instagram @cecyesparzatravel and look at my story's highlights for Chinese New Year, it was actually a great experience!
After China Town, I decided to join one of the friends I met in Bangkok through World Wide, who is Mexican as well, called Alejandra. By this time, I had not visited in Khao San Road and even if I already knew it wouldn't be my cup of tea I decided to give it a go and explore.
We ate Pad Thai, Spring Rolls and hanged out for a little bit with Ale's co-workers, it was fun to experience something new that I definitively never experienced before and I wouldn't mind joining again in the future but for everybody out there like me who's not really a big party person, I would like to take this chance to recommend Rambuttri Alley, which is a much more calm street literally beside Khao San.
And gosh this post got so long! And we didn't even passed Chinese's New Year so I decided to leave up to here and I'll tell you more about February extraordinary's experiences on next post so if you're interested on hearing about sushi dinner with my colleges (and my boss!), yoga with a yoga teacher (now friend) that I met through facebook, a Spa Day at Rambuttri Alley, Chatuchak Market and much much more stay tuned for next week's post!
Thank you so much for reading and remember to stay adventurous as always!
If you like this don't forget to share or pin for later!
Thanks for reading and see you next time! ♡
For more content, follow these & more projects, check out my social media:
Personal YouTube | Instagram | Pinterest | Facebook
Travel YouTube | Instagram | Pinterest | Facebook
Art YouTube | Instagram | Pinterest | Facebook
This post may contain affiliate links which means I may receive a commission should you choose to sign up for a program or make a purchase using my links. It's ok, I will only recommend products that I have personally used or care for – I love all of these products, and you will too! Learn more on my Private Policy page.